---

PATRON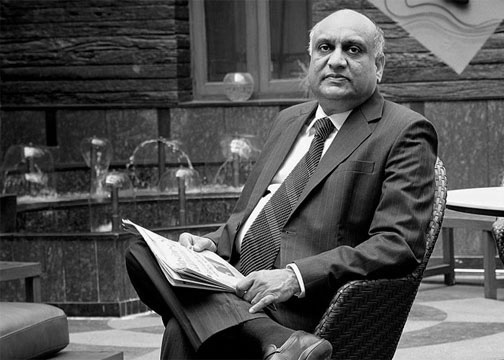 READ MORE
Mr. H. M. Bangur is a Chemical Engineer from IIT, Mumbai. Mr. Bangur took over the reins of Shree Cement Limited (SCL) in 1991 as its Chief Executive Officer. He has successfully and most profitably expanded the business from a single plant of 0.6 Million Tonne to 40.4 Million Tonne (44.4 Million Tonne – Group as a Whole) with 750 MW of power generating capacity. Under his able stewardship, market capitalization of the company has increased from Rs.35 Crore to over Rs. 85,000 Crore.
Mr. Bangur pioneered in introducing the concept of Waste Heat Recovery (WHR) boilers in cement industry in India. SCL with a capacity of over 211 MW WHR based boilers can boast of highest such capacity in the industry, not only in India but across the world outside of China.
His dedication and commercial acumen has earned the company the most prestigious award from Whitehopleman, an International Benchmarking Firm of U.K., reviews Cement Plants across the globe. They have accorded "5-Star" ranking for excellence in manufacturing. This was the first time that any Cement Factory in the world have attained this distinction in the Whitehopleman star ranking system of last 18 years.
Mr. Bangur is President of Rajasthan Foundation, Kolkata Chapter. He was the President of the Cement Manufacturers' Association (CMA) between 2007 and 2009 and Ex-executive Member of FICCI. He has been awarded with the prestigious "Ernst & Young Entrepreneur of the Year Award 2016" and "Forbes Leadership Award 2017".
Mr. Bangur is actively associated with managing and overseeing the philanthropic activities of the Group particularly in the field of education, charitable hospital and social welfare trust. He is also Chairman of "The Bengal", an NGO actively engaged with Kolkata Police to provide all possible help to the old age people living alone.
H M Bangur
Managing Director of Shree Cement
---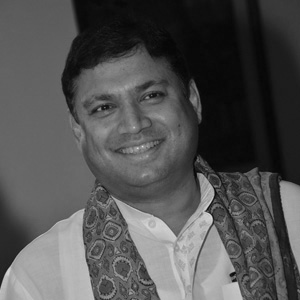 READ MORE
An author, speaker, columnist, blogger, art collector and a wildlife enthusiast, he has authored three books and delivered lectures in eminent Universities including New York University, Oxford Business College, and the like. He completed his master's in Hindi, Business Management from London and Corporate Management from Japan. Despite being a modern visionary, he remains extremely entrenched to his roots. Mr. Bhutoria hails from an illustrious industrialist family but chose to follow his heart and dedicate his time and efforts in promoting social welfare and cultural activities. He has represented India in the United Nations Associations and has been featured as one of the 50 youth figures that India can look up to, by the Asia Magazine in 2005.
He has initiated various national and international events to promote causes ranging from wild life conservation, education of the under-privileged children, woman empowerment, promotion and preservation of Indian literature and folk culture. The House of Lords, London, too has felicitated his chosen field of work. Mr. Bhutoria visited China as a member of the Indian Delegation on Peace and Goodwill and participated as the Judge in the 3rd Asia Pacific Model United Nations (MUN) Conference held at Incheon (South Korea) hosted by the Republic of South Korea.
He was the Secretary of the Youth Taskforce – World Federation of United Nations Associations (WFUNA) held in New York and remains the Treasurer of WFUNA world body. Mr. Bhutoria was also appointed Special Advisor to WFUNA Secretary-General on Youth Affairs in the 185th WFUNA Executive Committee in Geneva.
His contribution towards the cause of welfare for Senior Citizens yielded Pronam – an outreach program started in collaboration with Kolkata Police. He is the Hony. Secretary-General of The Bengal – a Kolkata-based NGO of eminent citizens along with being the Secretary of Rajasthan Foundation Kolkata Chapter, an autonomous body initiated by the Government of Rajasthan. Mr. Bhutoria remains resolutely dedicated towards his vision to empower women and spread knowledge to all levels of the society.
Sundeep Bhutoria
Managing Trustee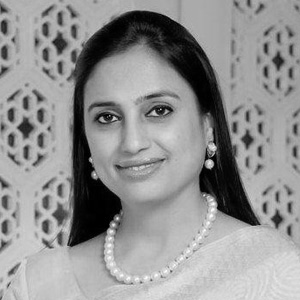 READ MORE
A trained Kathak dancer, she pursued Humanities specializing in Commercial Art. She has done notable work for the socio-economic upliftment of the Sabla girls, Aaganbari in Gajsinghpura, Jaipur and other areas .Various activities have been undertaken by her to enable the physically challenged as well as young girls to become self- reliant and knowledgeable. She is on the advisory board of important power plants in Rajasthan. Vinnie Kakkar also sits on the investment committee of Shyam group for new projects. She has served as Chairperson of FLO Jaipur 2012-13 the Women Wing of Federation of Indian Chambers Of Commerce and Industry. In 2011 she participated & successfully completed Family Business & Succession from Indian School of Business (ISB) Hyderabad and Leadership and Entrepreneurship Skill Development in 2013, from Indian Institute of Management (IIM) Ahmedabad. In 2014 Empowering Women in Family Business, from INSEAD, Fontainebleau, France, as well as Strategic Management Programme from Indian Institute of Management (IIM) Bangalore.
Her vast business acumen has helped us steer our work path productively.
Vinnie Kakkar
National Advisor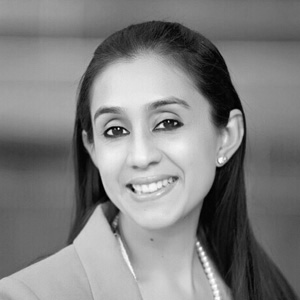 READ MORE
Apra has always believed that her calling is in community service and giving back to the society. With this vision in mind she has founded WE CARE-an initiative to promote women, youth, art and culture. She has worked for a unique Project -Newspaper in Education (NIE), where education was provided through newspaper to underprivileged students and runs a successful furniture business. Apra Kuchhal is the Executive Secretary of Rajasthan Forum and represented India in UK, as an ambassador for cultural peace, understanding and vocational training by Rotary International. She was chosen as a woman leader to represent India in the Fortune/U.S. State Department Global Mentoring Program and is an alumna of Global Ambassadors Program. Apra is a VV Grow fellow, an Independent Director in a Public limited company, listed with Bombay Stock Exchange along with being a part of the Sexual Harassment Committee, Ethics Committee of a Nationalized Bank & renowned Hospital. A Rajasthan State Council member of Confederation of Indian Industries, she is also an active member of the Young Indians. She is the former chairperson of FICCI FLO Jaipur Chapter Armed with her love for literature and cultural activities, she plays a key role in overseeing the workings of the Foundation's activities and member participation.
Apra Kuchhal
Honorary Convenor of Rajasthan & Central India Affairs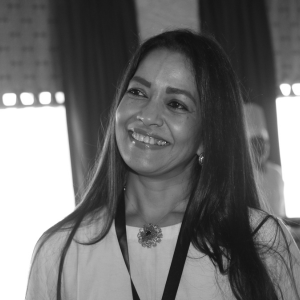 Esha Dutta
Honorary Convenor of North-East Affairs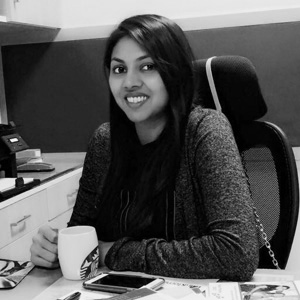 READ MORE
A lawyer by education and educationist by profession Aakriti is the perfect combination of compassion and intellect. Having practiced International Trade Law prior to shifting to Jaipur, she has been involved in the Jayshree Periwal Group of Schools since. Aakriti plays a pivotal role in motivating students towards community service work and her student run NGOs have gained tremendous momentum. In her pursuance of overall development in children she has been the central figure in crafting a curriculum for her students that enable them to get both academic and extracurricular exposure on equal purview. The Foundation has tread global waters holding her strong hands of international understandings.
Aakriti Periwal
Honorary Convenor of Overseas Affairs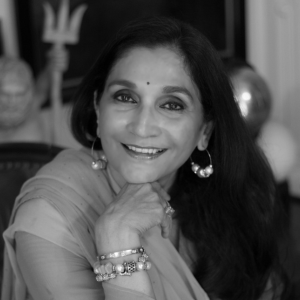 Neelima Dalmia Adhar
Honorary Convenor of Delhi NCR Affairs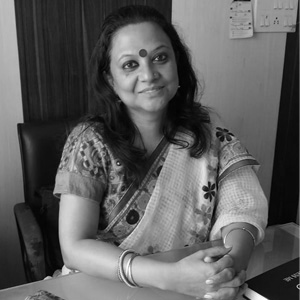 READ MORE
Anindita completed her post grad from Jadavpur University, with International Relations as her specialization. A pupil of Carmel High School she has worked with leading Media and Publication houses such as ABP Pvt Ltd, TOI, India Today. Being a trained Classical danseur she performs regularly and participates in various cultural activities. An avid reader she pillars the Foundations' activities with her acute organizational skills and grace.
Anindita Chatterjee
Executive Trustee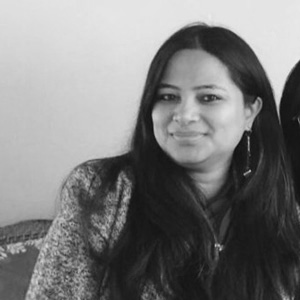 READ MORE
Cathy holds a bachelor degree in English Literature and a Master's degree in Mass Communication and Journalism with a special paper on International Relations from Calcutta University. An avid reader, she has a keen penchant for travel. She dabbles in blogs and poetry whenever she gets time from the various responsibilities of the Foundation. A multi-tasker she coordinates and manages events with special focus on Literature and the Performing Arts. She is responsible for developing partnerships and programmes with cultural institutes and universities overseas. Her graceful PR skills reflect the essence of the Foundation befittingly.
Cathy Tongper
Overseas Affairs Officer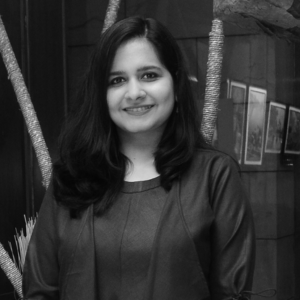 READ MORE
Manisha is an Alumni of Jadavpur University, having graduated with Business administration and specialization in Marketing, she pursued her M.A in Media & Cultural Studies from the University of Essex, England. She holds a Diploma in Fine Arts with distinction in Theory and Painting. A leader by instinct she anchors the Foundation's branding and activities with utmost excellence and precision. A keen pianist, she spends her free time with books and brushes.
Manisha Jain
Honorary Chief Operating Officer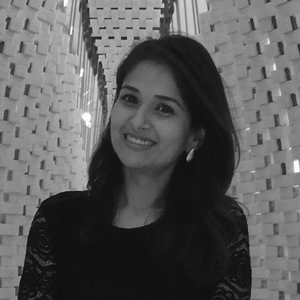 Mansi Kamdar Shah
Muskaan, Karuna and Special Projects Officer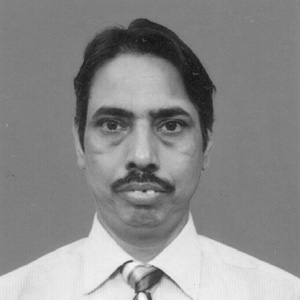 READ MORE
An integral part of the Foundation since its formation/establishment days. Mohan Kumar is often fondly referred to as the Trouble-shooter. He holds a Bachelors in Philosophy and is a keen painter. Biking is his passion and speeds off at every possible opportunity across the country. The Foundations legal and property aspects are overseen by his experienced competence. He is also responsible for the archiving and managing Late Dr Prabha Khaitan writings and literature.
Mohan Kumar
Prabha Khaitan Literature Officer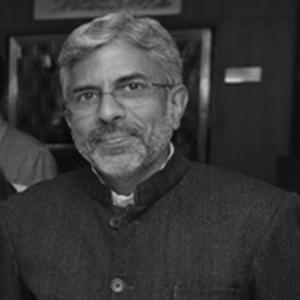 READ MORE
An Avid reader and a banker in the earlier years, Sharma believes in social services in education and health sector for the deprived class. He is also the Founder Trustee of the Grassroot Media Foundation
Pramod Sharma
Advisor - Rajasthani Language Programmes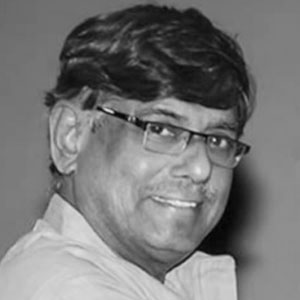 READ MORE
Soumitra Mitra has been an eminent theatre personality, reciter, actor and director since the 1970s. An avid lover of Fine Arts, he has founded and conceptualized many theatre groups and has also directed various plays. His work in theatre and recitation has taken him to countries like the USA, UK, France, Bangladesh, Germany, Austria, Spain, Belgium, Thailand and Canada several times. Soumitra has acted in telefilms, serials and feature films as well. Television is something very close to Soumitra's heart as a composer, anchor and actor. His autobiography, Apon Ami, was published in 2013. He has been the recipient of several awards over the span of his career. He has aptly taken up the mantle of Advisor - Theatre & Film Programmes of the Foundation as well as Relief Work in various regions under Rahat.
Soumitra Mitra
Advisor - Bengali Language, Theatre & Film Programmes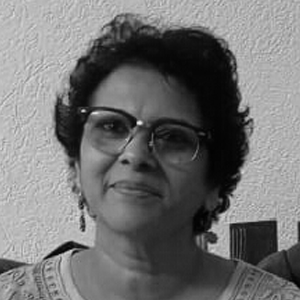 READ MORE
Sumitra Ray has a teaching career that spans almost 38 years wherein she has donned many hats - a Teacher, an Author, a proficient Coordinator, Student Advisor and a Career Counsellor. She has been associated with some of the most prestigious educational institutions of Kolkata such as La Martiniere for Boys, St. James' School, St. Mary's School and Armenian College to name a few. She has authored middle-school level Geography textbooks, edited textbooks and atlas for Pearson Longman and Good Luck Publishers Ltd., collaborated with Cambridge University Press for classes 6 - 8 and Frank Educational Aids for classes 3 - 5.
Sumitra Ray
Advisor - Student Programmes & Activities