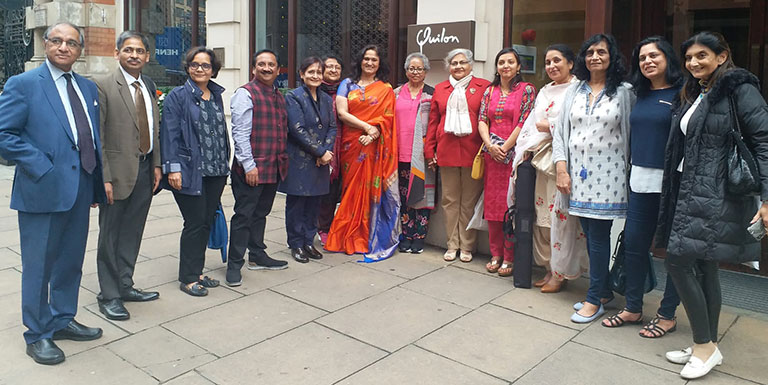 Kalam on 22nd September was graced by well known Hindi novelist Manisha Kulshrestha held at the Quilon in St James Park, Westminster.
The Kalam event with Manisha Kulshreshtha was held in conversation with Hindi writer, journalist and blogger Shikha Varshney.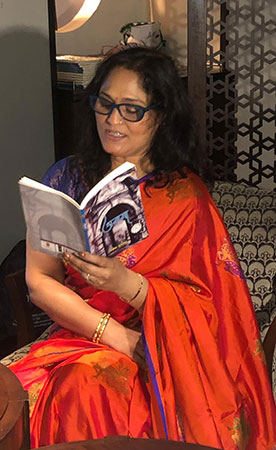 While addressing the audience she talks about how as a science student she was always drawn to writing and it was her fondness of reading which led to becoming a novelist. She also shared that while writing her novel the first thing she does is, finds her characters and once that is secured her characters lead her to the plot. She also stresses the importance of research in her writings and added: "I spend a lot of time researching on my stories and believe in getting to the root of my subject."
The author also recited some of her poems which were very inspiring to the audience. Her poem on Cleopatra, a descendant of the ancient Greek king, was much appreciated by audience.
Mrs. Kulshreshtha born and raised in Rajasthan has published 7 short story collections and 5 novels, some of her most popular works are Shigaf, Shalbhanjika and Panchkanya. Her most recent novel Mallika made it to the bestseller list. Her work has also been published in many Indian and Foreign languages.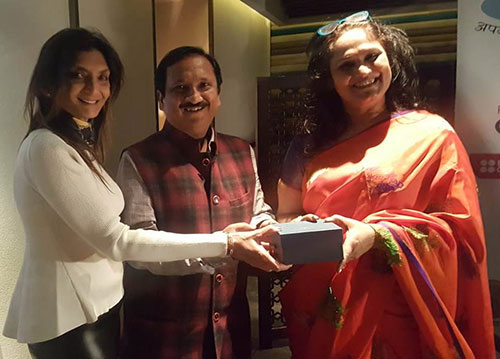 She has also received many prestigious awards for her brilliant contemporary writing namely the Rajasthan Sahitya Academy award, Geetanjali Indo-French literary award and many more. This year she was awarded the 28th Bihari Puraskar for 2018 for her novel Swapnapash. The award was presented by the KK Birla Foundation and is for writers of Rajasthani origin. In Swapnapash, through her protagonist Gulnaz Fariba, Kulshreshtha has presented a lively description of a woman with schizophrenia, her life, her dreams, expectation and apprehensions.
At the end, all the attendees received a copy of her autographed book and a memento was presented to the author by Neelam Seolekar, Ehsaas woman of Pune, India and Dr. Padmesh Gupta.