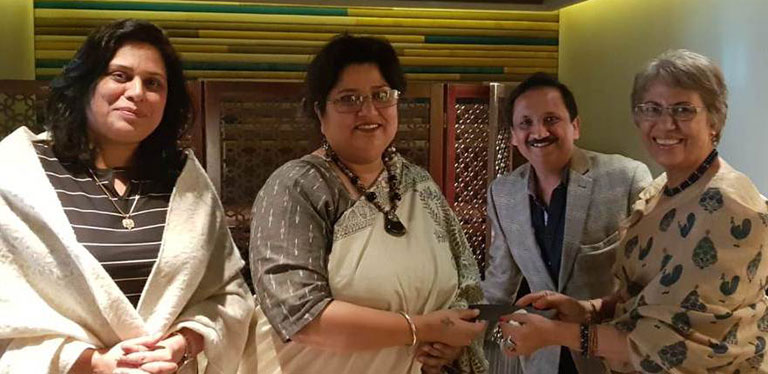 Author and journalist Geeta Shree was in London for yet another session of Kalam London at the Quilon in St James's Park, Westminster on 23rd September 2018. Addressing the audience she recounted her journey in a free-wheeling discussion with Shikha Varshney, (a journalist, poet and blogger). The author shared with the audience about her life as a crime reporter where she was working actively in the field of journalism.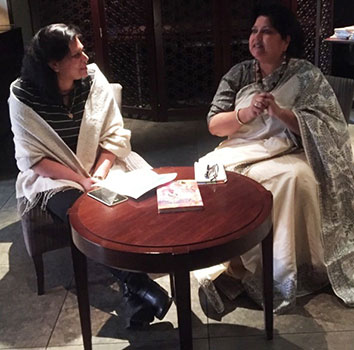 Geeta Shree a champion of women's rights and identity recounted her stint on the trafficking of tribal girls a subject very close to her heart, she talked about the atrocities against women and trafficking of tribal girls. She had also done a thorough research on the subject and on female discourse which has been published as well. At the session she also discussed her first novel 'Hasinabad' which talks about various socio-cultural, geopolitical and gender discourse based on well-knitted stories and read out a few excerpts from the book. She said 'womanhood no longer believes in staying dependent on patriarchy to recognize it'.
Geeta Shree has won many awards and fellowships from prestigious institutions in the country including the Bihar Gaurav Samman-2015 which was conferred to her by the Government of Bihar for her exemplary contribution in the field of literature along with fellowships on different social and cultural issues. She also won the Ramnath Goenka Award in 2008-2009, the most prestigious award in the field of journalism.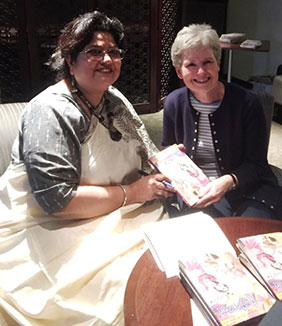 After actively working in the field of journalism for 23 years, she is now working as an independent journalist and writer. She also writes for various magazines on a series of topics including cinema and art.
The event was attended by a number of writers, poets, journalists and dignitaries from the UK such as writer Divya Mathur, Aruna Ajitasaria MBE, Councillor Zakia Zubairi, Indu Barot, Kadambari Mehra, Dr. Padmesh Gupta, Sundeep Bhutoria and others. Also present at the event was Ms. Cortina Butler-Director of Literature/Arts – British Council who also felicitated the guest author with a memento.