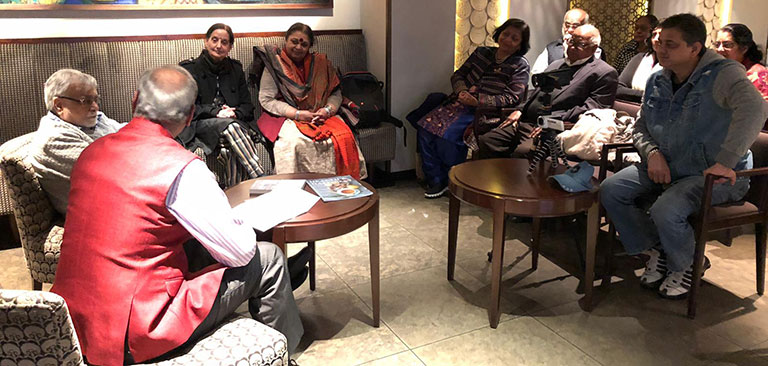 Veteran Hindi author Narendra Kohli graced the Kalam event in London on 17 March at the Quilon restaurant in St. James Park Westminster. The author was in conversation with senior journalist, former deputy head of BBC Hindi Service London Vijay Rana who guided the session with great elan.
Addressing the audience, Dr Kohli explained about all different versions of epic Ramayana written by writers such as Valmiki, Tulsi Das and how he got inspired for writing modern version of Ramayana. Dr Kohli also discussed his latest novel 'Sagar Manthan' which is based on his experiences on lives of Indians living abroad adapting to western culture, highlighting on issues such as live-in relationship and mixed marriages.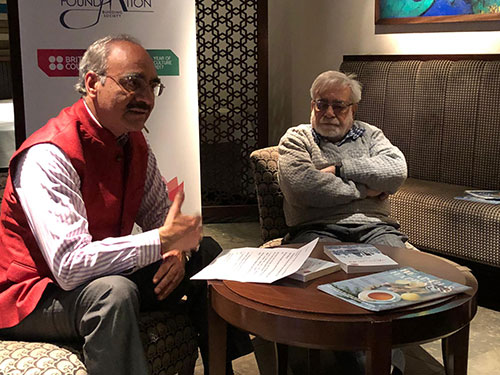 Dr. Kohli is credited with reinventing the ancient form of epic writing in modern prose. He is also regarded as a trend-setter in the sense that he pioneered the creation of literary works based on the Puranas. He shared his vast knowledge of epics and mythological characters and also related many ancient events to the current scenario. He took the audience on an enlightening journey of his life and literary work with his wonderful oratory.
While discussing Hindi literature he said, "it is not true that Hindi literature does not have many readers, they are very much present but they have to come out in the open and embrace Hindi rather than be ashamed of using it."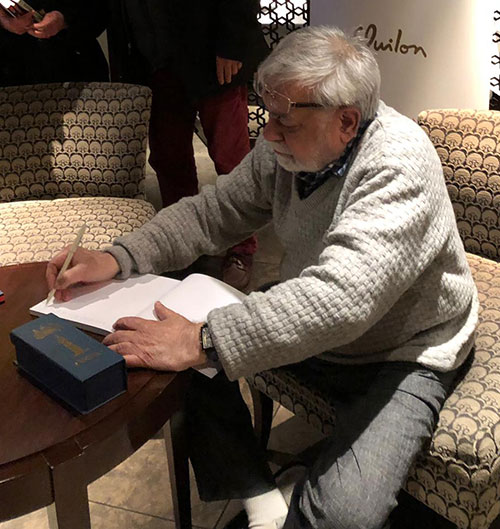 He also referred to the process of writing as the creation and development of a child in the mother's womb with all its pleasure and pain and also stressed on the immediate need of teaching Hindi as the first language to the younger generation.
Post session, the author interacted with the audience and answered many questions. The session was attended by many literary enthusiasts and all the attendees received a copy of his autographed book.