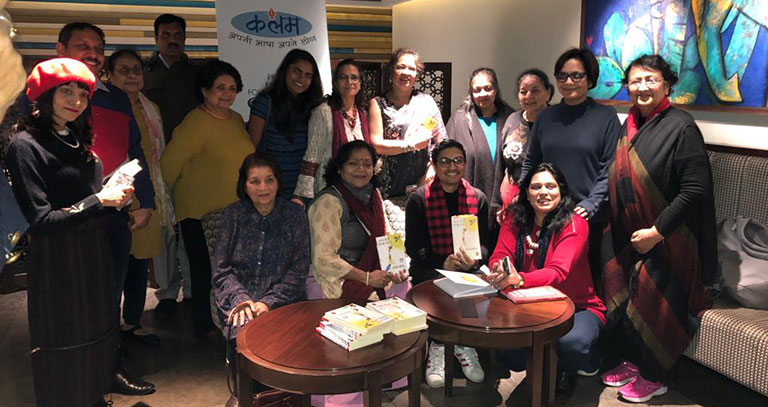 The last session of Kalam series this year took place at the Quilon in St James's Park, Westminster on 10th November, with young poet, lyricist and life skill educator Deepak Ramola.
At the Kalam session in London, Deepak was in conversation with writer and journalist Shikha Varshney where he talks about his love for poetry and his journey from his childhood days and the road which lead him to where he is now.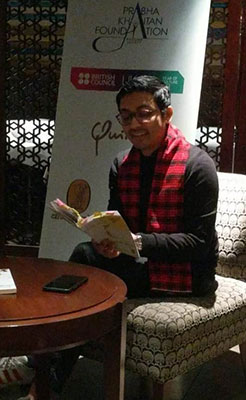 Speaking at the Quilon, he elaborated on his wonderful project FUEL, short for Forward the Understanding of Every Life Lesson where he is the Founder and Artistic Director. Through FUEL he documents, designs and passes on human wisdom for the past 10 years using the tool of education, art and media. Forwarding the understanding of life lessons of the women of Masai tribe to young girls in Afghanistan and to sex workers of Kamathipura, learnings from earthquake survivors in Nepal to Syrian refugees in Europe, Deepak has worked extensively on inclusion and empathy. With this initiative, he travels around the continent where these life lessons are used in workshops and seminars that help impart life skills to people. Deepak's unique methodology of passing life lessons is recognised as an innovation in education and has been adopted by the education board of Antwerp, Belgium to make the schooling system more democratic.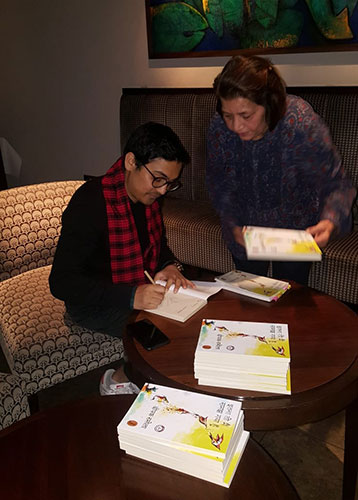 After talking so openly and generously about his life, Ramola read some of his short poems from his collection of poetry which were well appreciated by the audience. He added "Poetry is like our shadow that is always with us. We never feel alone if we have poetry with us'.
As a celebrated lyricist in Hindi Cinema, he is also a published author of a collection of Hindi poetry. He is also a two time TED Talk speaker & UN Action Plan Executor for SDG4. Deepak Ramola was also recently appointed as the Kindness Ambassador by UNESCO MGIEP. He has even acted in few movies and TV serials besides being a screenplay writer, script analyst and a spoken word poet.