Kalam London on 11 November was graced by young novelist Balendu Dwivedi at the Quilon in St James's Park, Westminster.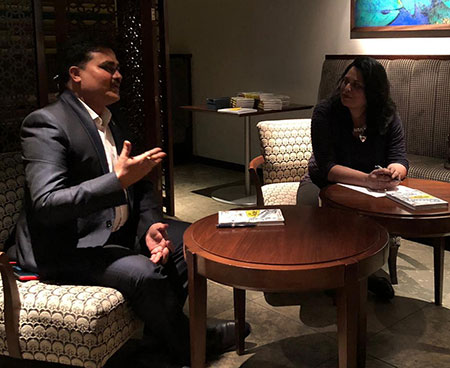 Addressing the audience Dwivedi a government employee spoke on his literary journey which led him to write his first novel Madaripur Junction which is a socio-political satire. He managed to mesmerize and captivates the audience with his story about Madaripur Junction the centre plot of the novel which is actually a playgroup at a village in eastern Uttar Pradesh where rogue characters and various kinds of burlesque meet which made it became a large junction of a variety of social anomalies and bizarreness. A village where there are many dimensions that creates a gap between caste politics, class distinction and society.
The milieu of the novel is archetypal rural and it has been woven so that we feel that it all has been seen and experienced by us in our own surroundings. The freshness and experimentation with the language give it a flow. The plot takes numerous turns and twists imparting it a suspense throughout.
'Madaripur Junction' is a work that gives a glimpse of the politics of the country.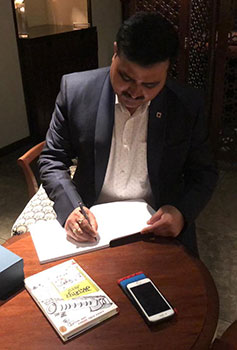 Born in the revolutionary surroundings of Chauri Chaura Gorakhpur Balendu Dwivedi found solace in the soothing fragrance of the triadic garland of the Ganges the Yamuna and Saraswati i.e., Prayag where he learned his maiden lectures of philosophy under the lotus feet of renowned teachers and post-graduated from the University of Allahabad.
The revolutionary zeal that he innately carried from his native place, the pious sensibility which is intrinsic to him, and the wisdom of philosophy turned him to be a literary personality of eminence.
At present, Dwivedi is working on a new novel.