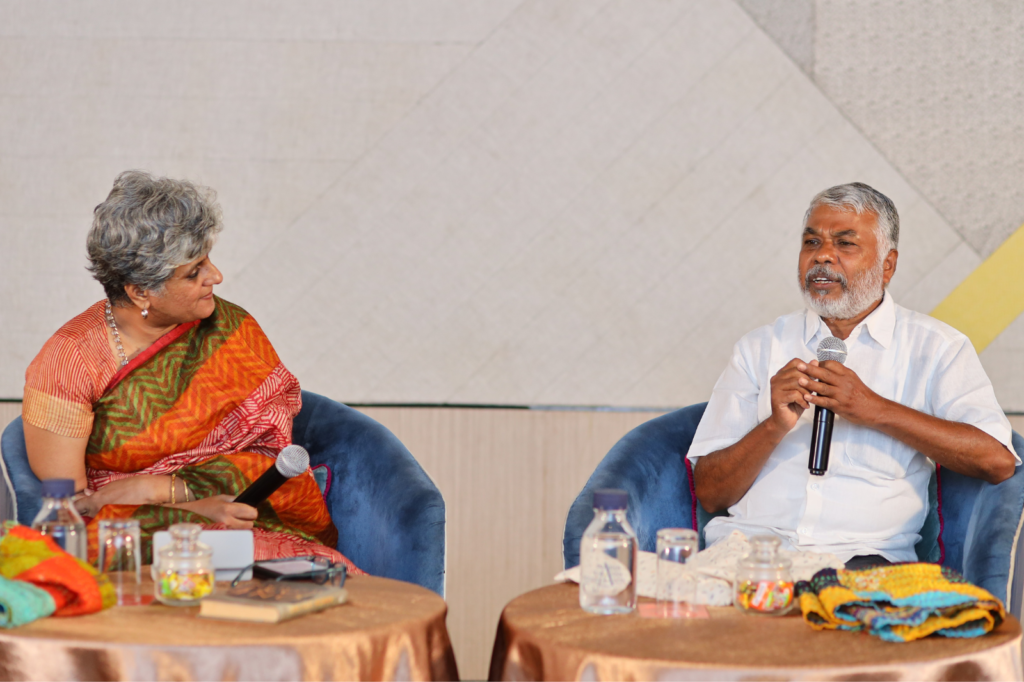 It was an evening that was filled with an amazing energy of awe, inspiration, new perspectives, a fair bit of nostalgia – just the way one would expect from a writer like Perumal Murugan. 
The audience, a mix of academicians, students, readers who had read his English translations, as well as those who had voraciously devoured his every print in Tamil; were enthralled that their favorite author was even better on a face to face interaction. His depth of thinking, the evolution as a writer came across beautifully, with the well thought out questions asked by Shobhana Kumar, our conversationalist for the evening. With an easy narrative laced with humour, and the utmost humility, the answers Perumal Murugan gave in conversation;  was an instant connection with the audience. 
Over all it was an evening that had everyone who came in, go back with a happy, content smile on their faces.